Asia Food Beverage Promotion


'For Special Promotion, fill in the form on the right'
Arctic SuperStores | A new dimension to portable cold storage
Almost unlimited capacity
Arctic SuperStores Starting with 58 m2 and increasing with 29 m2 per unit there is almost no limit on the size of the installation. Suitable for use inside, outside or connected to buildings.
Using purpose designed and manufactured 40' container modules Arctic SuperStore combine the many advantages that containers have with the flexibility of wide body storage modules and more.
The Super2 model has 42 UK/51 EU pallet capacity. If you are short of space SuperStore can be stacked on top of each other.
Arctic SuperStore feature:
• Stainless steel walls and anti-slip flat aluminium floors
• Floors strong enough for use with suitable fork lifts and electric/hydraulic pallet trucks
• 25T capacity per module (evenly distributed)
• 22W LED fluorescent internal lights
• Easy to operate doors with internal/external operation. Butchers door as option
• Sliding strip curtain
• Person trapped alarm
Robust exterior
• MG stainless steel panels
• Corten steel frame
• Hempels marine paint system
• Self extinguishing 365 blowing agent insulation
Optional features
- Remote monitoring
- Loading bay height
- External lighting at door end
- Shelving, meat rails and other inventory
Financial advantages
High insulation values reduce the machinery's need to work. Low lorry mounted crane delivery and collection costs. Prompt nationwide availability.
Additional advantages
- Economy mode for chill storage temperatures saving even more power
- Machinery incorporates the latest technology/software to minimize power consumption
- Flush fitting machines with no loss of internal capacity
- Self diagnostic machinery
- Full opening double doors
Arctic SuperStore does the job - and simply put - do it better, as the SuperStore is much less expensive than most alternative products available in the market. The power savings gives you a real economic benefit every day, almost no downtime or need for call outs, time savings on staff and finally an almost perfect environment for your products and goods are all additional advantages. Bottom line; we believe there is nothing better! Arctic SuperStore
Environmental issues
Ask about ArcticStore if you find the SuperStore to large they are available 10', 20' & 40'. All refrigeration machines are new technology with low power consumption ensuring the lowest possible operating costs.
To the best of our knowledge all our containers/portable cold stores are manufactured using ethical practices and controls.
Dimensions in cm. SuperStores 40ft (12 m)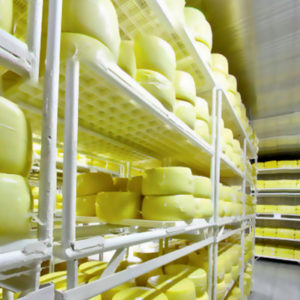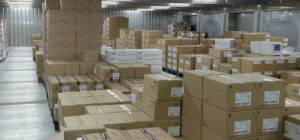 Need blast freezing or rapid chilling?
SuperStores are now available as dedicated blast freezers/rapid chillers. ArcticBlast 5 model will freeze 20T meat in less than 24 hours or chill fruit and produce in no time. ArcticBlast is available as stand alone or integrated in a storage SuperStore facility.