ลานตู้คอนเทนเนอร์ สงขลา รีเฟอร์เซอวิส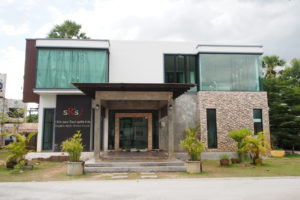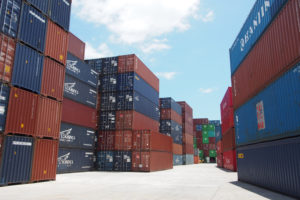 ลานสงขลาอยู่ที่ จ. สงขลา อยู่ทางภาคใต้ของประเทศไทย และอยู่ใกล้กับท่าเรือ และห่างจากชายแดนประเทศมาเลเซียเพียง 100 กิโลเมตร The company from its initial yard of 5,000 square meters has grown to a much bigger site with fully concrete reinforced pavement of 12,000 square meters which measures over 10,000 square meter repair and storage area to cope with demand.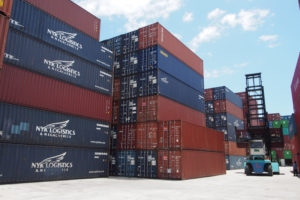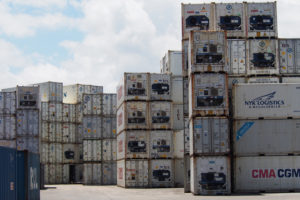 To maintain customer's satisfaction, an optimal service is always ready with basic elements of the depot as follows:
separated space for dry & reefer maintenance & repair
Cleaning are managed in environmental care
8-height empty container stacking
40-standby stations for reefers
24-hr security, CCTV
Third party accident insurance
Quality is our Policy
SRS is a private 100% Thai owned container depot and repair shop. For over 10 years, SRS has been taking care and performing all kinds of service for our customer's containers. Due to personal engagement of the company management and its qualified team, it is thereby always possible to find a timely, uncomplicated and inexpensive solution to suit the needs and problems of the customers.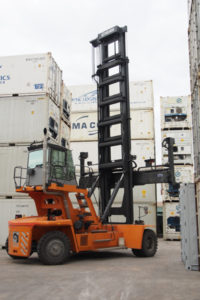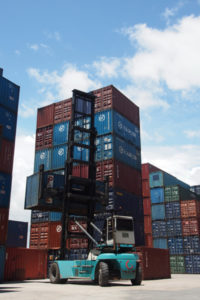 Depot Name : Songkhla Reefer Service Co.Ltd.
– Address : 13/4 Moo.6 Koryor-Khowdeang Rd, Satingmor, Singhanakorn, Songkhla 90280, Thailand
– Telephone : : +6674-496936-40
– Fax: +6674-496939
– E-Mail: [email protected]
– Internet/Website: www.ThaiReefer.co.th, www.ThaiReefer.com
– Openning Hours: 08.00 – 17.00 hours Monday to Saturdays except public holidays
– Customer Base: Hanjin, NYK, K Line, PIL ,CMA/CGM, Zim Line, RCL
– Distance from Port: 4 kms / 5-min
– Operating Hours: Monday – Saturday @ 08:00 – 17:00
– Warranty Centers: Carrier, Daikin and Starcool
FACILITIES
– Yard Space: 24,000 Square Meters Yard Condition: 15 cm. concrete reinforce
– Yard Stacking Condition: 7 empty container height
– Repair Area: 2,000 Square Meters
– Washing Area: 2,000 Square Meters
– Office Area: 800 Sqm
– Reefer Power Connection: 40 Stations
– Handling Equipment: Side stackers 8 height – 2 units, Forklift 7 tons 3 height – 1 units
– Trucking Facility: 2-set Hino Prime Movers/ 40' Skeletal type Chassis Trailers
– Reporting Tools: EDI, ADSL
– Security : 24 hours In-house guard, CCTV